Cebu Pacific (PSE: CEB), the Philippines' leading carrier, has increased its aircraft deliveries for 2023 to a record high of 21 from 15 to further improve its operational resiliency amid growing demand for air travel.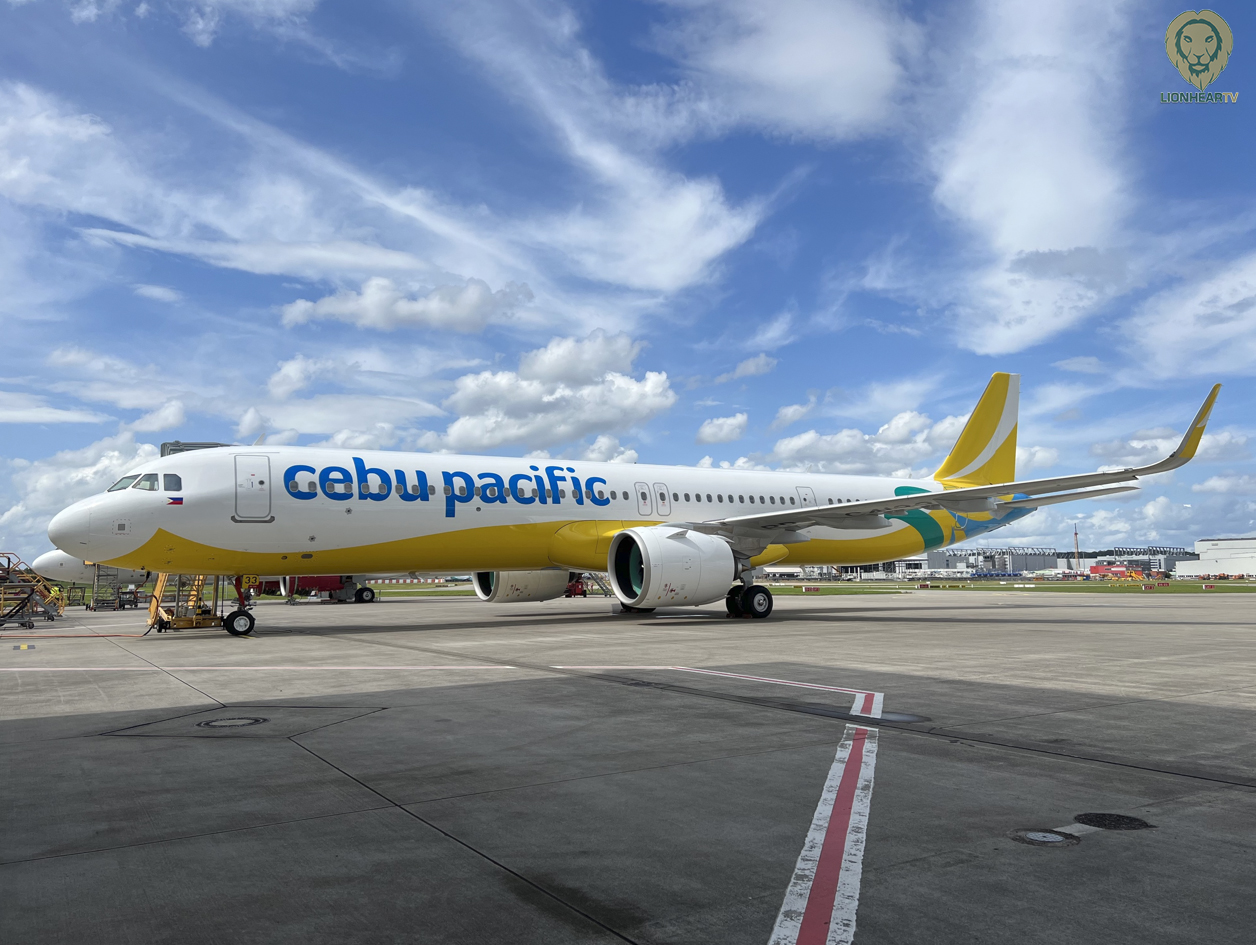 Recently, CEB's ninth aircraft delivery for 2023, a brand-new Airbus A321neo (New Engine Option), arrived at Ninoy Aquino International Airport in Manila from Airbus' Delivery Centre in Hamburg, Germany using blended sustainable aviation fuel (SAF) on its flight.
"This aircraft delivery allows us to increase our operational resilience while continuing to provide safe, reliable, and affordable air travel to our passengers. Our ongoing re-fleeting with new-generation, fuel-efficient aircraft and our continued use of sustainable aviation fuel will also help our decarbonization efforts in making the aviation industry more sustainable," said Alex Reyes, CEB Chief Strategy Officer.
Of the 21 expected aircraft deliveries this year, 17 are NEOs, while four are CEOs (Current Engine Option) on short-term lease. The airline aims to shift to a more fuel-efficient, all-NEO fleet by 2028.
Last June 30, CEB received a brand new A320neo aircraft from Airbus' final assembly line in Tianjin, China, powered by SAF with a blend of 41%, marking a major milestone for CEB's sustainable aviation initiatives.
SAF is a drop-in fuel with similar characteristics as conventional jet fuels. It does not require any adaptations to the aircraft or engines and does not have any negative impact on performance. The use of SAF results in up to 80% reduction in carbon emissions across the fuel's lifecycle.
Comments