Namy& Inc., a prominent music label and agent company from Japan led by Yutaka Takanami (NAMY) who is the producer of the globally acclaimed Japanese masked music duo AmPm, is proud to announce the highly anticipated event, "Co-Write Day Fukuoka 2023."
This groundbreaking event is set to take place on 29 and 30 September 2023 in Fukuoka, Japan. The event will showcase live performances by talented musicians from Singapore, Taiwan, Korea, and Japan over the course of two days.
Amidst the challenges posed by the ongoing pandemic, NAMY has been steadfast in its mission to foster collaboration between artists from Japan and around the world.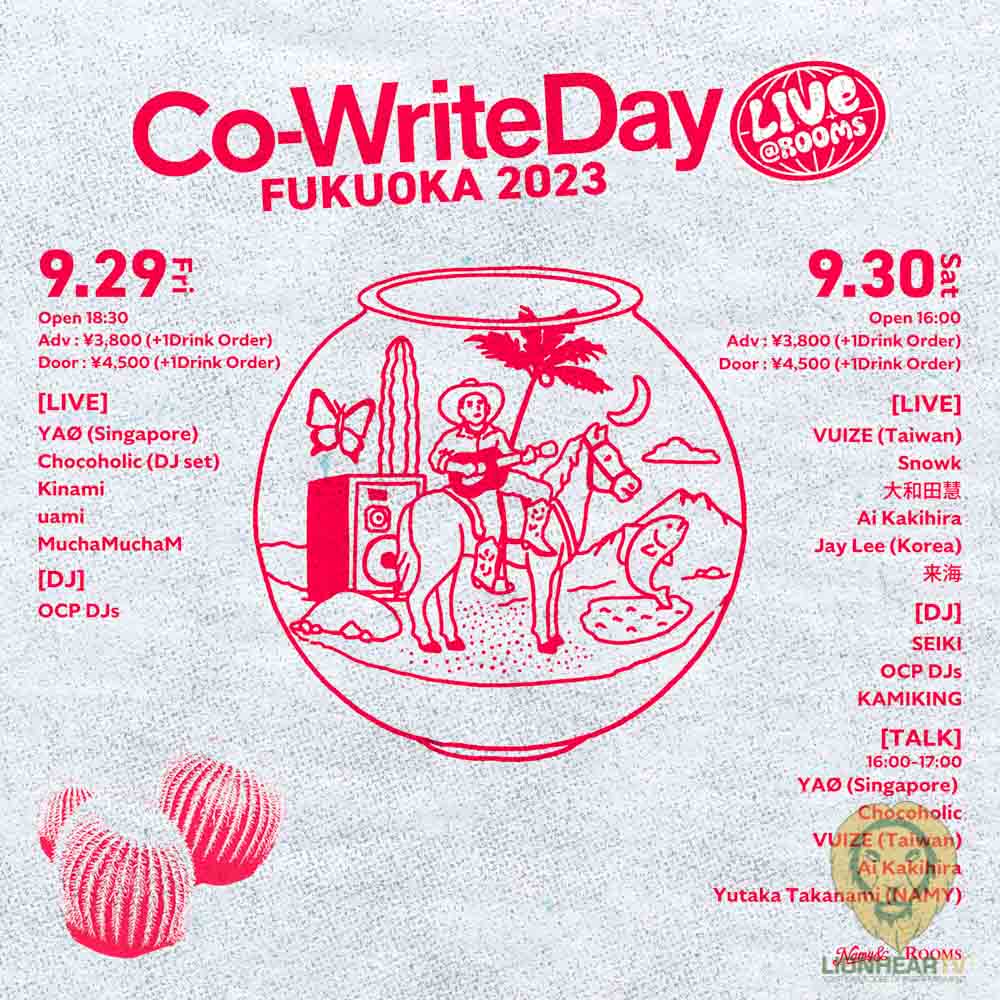 NAMY has actively engaged in collaborations with guest artists from Japan and around the world, releasing over 200 pieces of music in the past two years. Acknowledging the difficulties artists face in promoting their work internationally and organizing overseas performances,
Namy& Inc. seeks to provide a platform for artists to immerse themselves in an unconventional environment, interact with creators from diverse backgrounds, and co-create innovative musical expressions. Co-Write Day Fukuoka is a cornerstone event of the Asia Music Residency project, embodying the vision of establishing "Co-Write" bases across Asia.
These bases will serve as hubs for artists from Japan and beyond to reside, collaborate, and inspire one another, thereby fostering a vibrant environment for artistic innovation.
The Co-Write camp iis scheduled to take place from September 25th,Monday to September 28th, Thursday and will feature two teams:
Team Fukuoka consisting of YAØ (Singapore) × Chocoholic (Japan) and Team Itoshima comprising VUIZE (Taiwan) × Ai Kakihira (Japan). In addition, Fukuoka, Japan is slated to be the inaugural hub, acting as a pivotal point for music business consultations, overseas music dissemination, and international event performances.
Comments