With the United States in disarray as pro-Trump supporters stormed the U.S. Capitol last Wednesday, celebrities took to their social media accounts the insanity of a leader who is obsessed with power.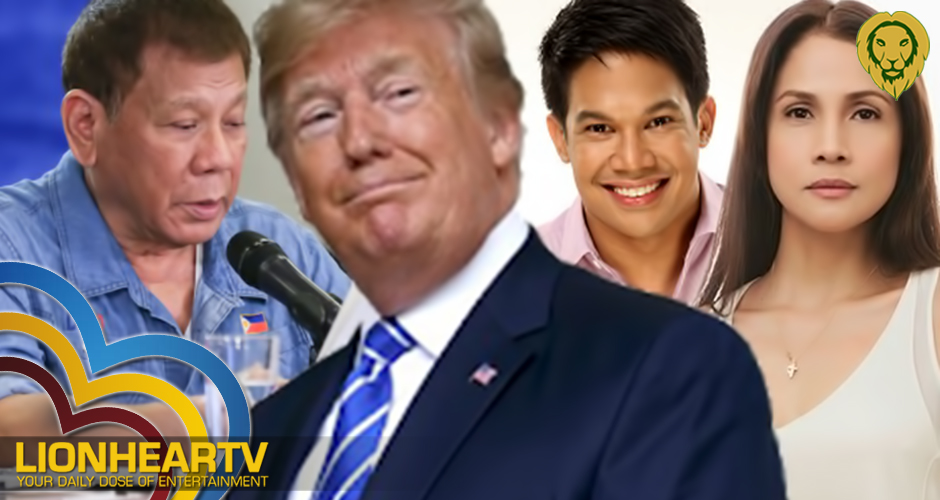 Veteran journalist and broadcaster Karen Davila took to her Twitter account the result when a lunatic leader is elected into the highest government position—chaos.
It is somewhat cryptic as Donald Trump and President Duterte is being related by several celebrities and journalists.
This is what happens when a lunatic leader wants to STAY IN POWER at all costs. https://t.co/x1uQTRb9Ll

— Karen Davila (@iamkarendavila) January 6, 2021
The violent protest which ended in the Capitol being breached was incited by Trump and his Republican enablers in Congress. This was done to overturn his election defeat. As a result, Congress postponed a session that should have made President-elect Joe Biden's victory a done deal.
Meanwhile, Mo Twister reminded Filipinos that there was someone who was far worse than Trump, which is President Duterte.
Good morning Philippines. You may be watching world news right now as you prep for your day. I'd like to set the tone by reminding you all that while Donald Trump is a rotten man, President Duterte is somehow an even worse human being.

Okay, good talk.

— Mo Twister (@djmotwister) January 6, 2021
With the obsession of Trump to stay in power, several celebrities have seen someone who is just like the US president—President Rodrigo Duterte. The killings, the chaos, they were very similar.
Agot Isidro even called out those who support Present Duterte if they recognize someone in a retweeted video. The video talks about how leaders such as Trump, Duterte, and other leaders use fear and hate to gain a huge following.
Ph journalists have condemned the action of Trump to instigate a protest due to his defeat. ABS-CBN reporter Ces Drilon blamed the US president for the violence that ensued in the U.S capitol.
Mob unleashed by @realDonaldTrump https://t.co/AS0pzZfNtl

— Ces Oreña-Drilon (@cesdrilon) January 6, 2021
The reporter also viewed the recent protest as a coup d'etat to keep Trump as president. However, it failed.
A failed coup in the United States? Unthinkable!

— Ces Oreña-Drilon (@cesdrilon) January 6, 2021
Trump egged on his supporters before the Congress convened. Thousands of his supporters gathered at a park near the White House on Wednesday. There he claimed that the election was 'rigged' and that he won by a 'landslide'. He also said, without evidence, that the election is a fraud.
"We will never give up, we will never concede," he told the crowd. "We won this election. We won it in a landslide."
However, the outcome was inevitable. Late on Wednesday, the US Congress resumed their work on certifying Joe Biden's Electoral College win, with debate stretching into the early hours of Thursday. Though there was a debate, the House and Senate rejected the objection that occurred and proceeded toward the final certification.
Meanwhile, Bianca Gonzalez compared the tolerance of American police when it was mostly white people doing violent protests than black people protesting.
The mob attack on the Capitol which was extremely violent only ended up with 4 people dead. During the Black Lives Matter, at least 19 were killed.
How crazy and terrifying that what happening at the Capitol is real life and not a movie. The tolerance of the American police for what white people do versus black people is… (I mean what is the word)

— Bianca Gonzalez (@iamsuperbianca) January 7, 2021
Still, with Biden's victory certified, his inauguration will continue and is set on January 20.