GMA Network recently released the second trailer of the live-action adaptation of the Japanese anime series Voltes V. The adaptation will be called 'Voltes V: Legacy' which launched its one-minute teaser on January 14, 2021.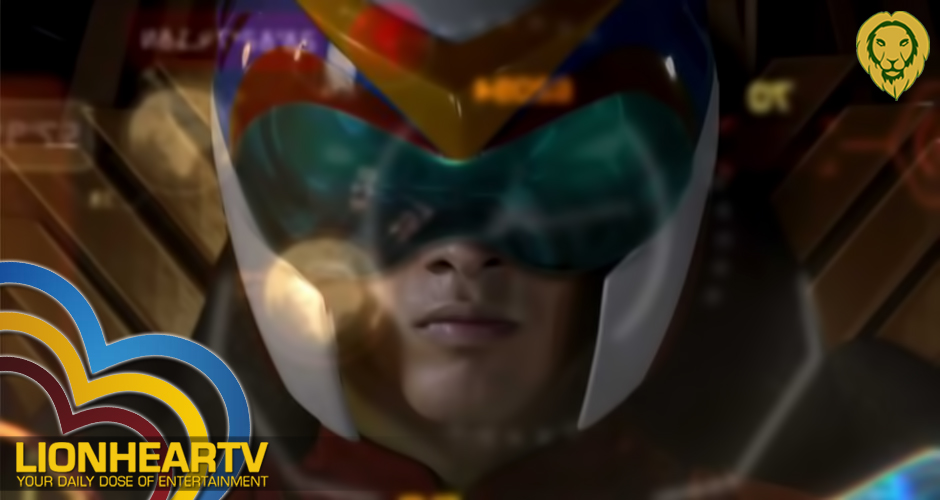 In the teaser video, the actor who will play Voltes V group's leader Kenichi Go or Steve Armstrong was briefly seen. However, the upper part of the actor's head was covered with headgear that made fans anxious about the identity of his identity.
Steve could be heard shouting the show's catchphrase "Let's Volt In" wherein other members of the group joined in as well. The phrase is said whenever the Voltes V group would unite and merge into one giant robot to fight their enemy alien monsters.
In the said video, some iconic features of the show were also seen like Voltes V's headquarters 'Camp Big Falcon.' Netizens noted how detailed and more enhanced the graphics are which made them even more hyped for the show.
People hoped that GMA would be able to maintain the good graphics of the show just like what is shown in the teaser.
The said video teaser was released more than a year after the first teaser launched. The first one premiered in 2020 during GMA's New Year Countdown.
Meanwhile, netizens were left to guess who the actor is for Voltes V's group leader Steve Armstrong. Some netizens mentioned that it could be Ruru Madrid, Bugoy Drilon, Dennis Trillo, Allan Ansay, Vin Abrenica, Marco Gumabao, Miguel Tanfelix, and several other Kapuso artists.
However, as of this writing, the GMA Network still hasn't disclosed the identity of the actor behind the character of Steve Armstrong.
Parang sya e o kya,si dennis or allen ansay pic.twitter.com/bxIgoh0pFf

— Mae (@jozellemae07) January 14, 2021
https://twitter.com/Rendev_Summer/status/1349882548474707968
ruru madrid or pwdeng rin si juancho triviño.. me hawig yung sa baba portion ee..

— i.am.mai (@windHime0223) January 14, 2021
Dennis Trillo haha charot. give me 5k kung tama. Ok na GCash at Paymaya hahaha

— Aaron S Bontoc (@BontocS) January 14, 2021
its either Dennis Trillo, Kevin Miranda or Vico Sotto

— Jin (@kenjiro1313) January 14, 2021
mike tan, dennis trillo

— lovewin8 (@lovewin81) January 14, 2021
Dennis Trillo ang lips sa picture na nasa ibaba haha..

— Marie (@itsmarilee) January 15, 2021
Parang ruru

— The Ambassaddress (@Dolly66121521) January 14, 2021
Parang Marco Gumabao

— Godwyn Tan (@godwyn1010) January 14, 2021
Allen Ansay?

— 07141989 (@Vu3wnLIJAZxQEc5) January 14, 2021
Marco Gumabao?

— Sammy Gaddi (@sammygaddi) January 14, 2021
Dennis or ruru

— pawsfriend (@pawsfriendxox) January 16, 2021
98 percent na c Tanfelix

— Lan (@Amaranth35) January 14, 2021
Kaintriga! Parang Kelvin Miranda na Miguel Tanfelix. Could be the big break of Kim De Leon. Direk Mark sometimes go with newbies.

— Alex (@AlexLopezPH) January 14, 2021
Comments