There is no question that Kathryn Bernardo is her generation's biggest star. She is a formidable movie queen, a television-ratings magnate, and an endorsement heavyweight, all at the same time. 
She has also made success in the recording scene, and she maintains a profitable business, too. She remains among the country's youngest top taxpayers, ang big companies continue to enlist her as a reliable brand ambassador. At 25, Bernardo is unstoppable, and she seems to remain for many more years to come.
Like many of her superstar predecessors, Bernardo's brightest moments in her nearly two-decade career are made ablaze by her most important roles in both movies and television. 
Her long and unquestionable filmography is a gold mine of memorable characters, movies, and TV moments. Her lines have brightened up, broke, and inspired audiences, one movie or TV series, at a time—although possibly, all at the same time.
As she just turned 25, we remember the movies and television series, where she shined the most, and the career-defining lines that made her the reigning movie queen that she is now–she is an unrivaled television titan.
Barcelona: A Love Untold (2016).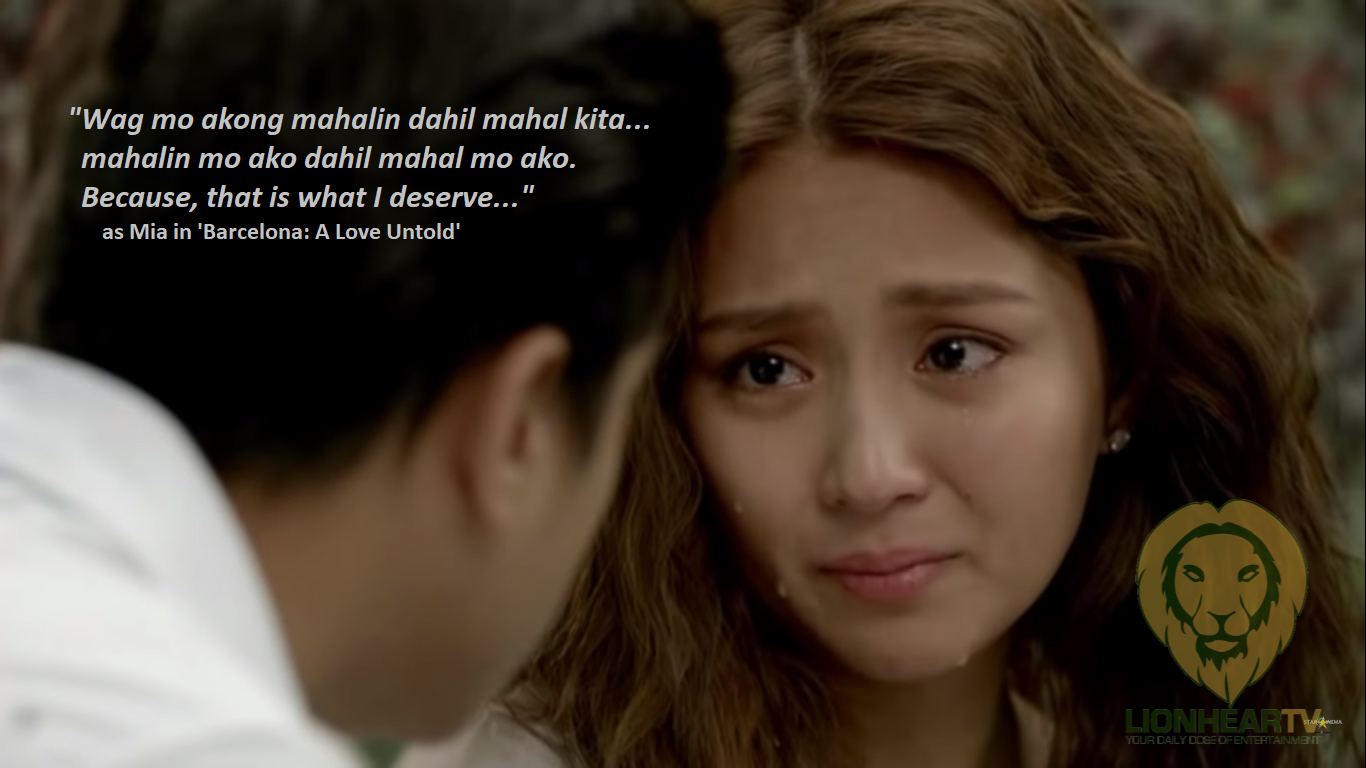 This film may be best remembered as the one where Kathryn and Daniel first locked lips onscreen, but it has emotionally-rending scenes, too. All of which, made more memorable by the couple's both piercing and moving lines. 
Star Cinema is known for romcoms with unforgettable movie lines, and Barcelona isn't an exception.
Take that "Mahalin mo ako dahil mo ako…" line for, example, which reminded us of that classic Milan scene, but also made us convinced that true love does not demand reason, and that it is truer when not given as compensation. 
Mia knew her worth, and she didn't intend to undermine it by accepting a 'love' that's only given as a reward for her genuine affection.
Crazy Beautiful You (2015).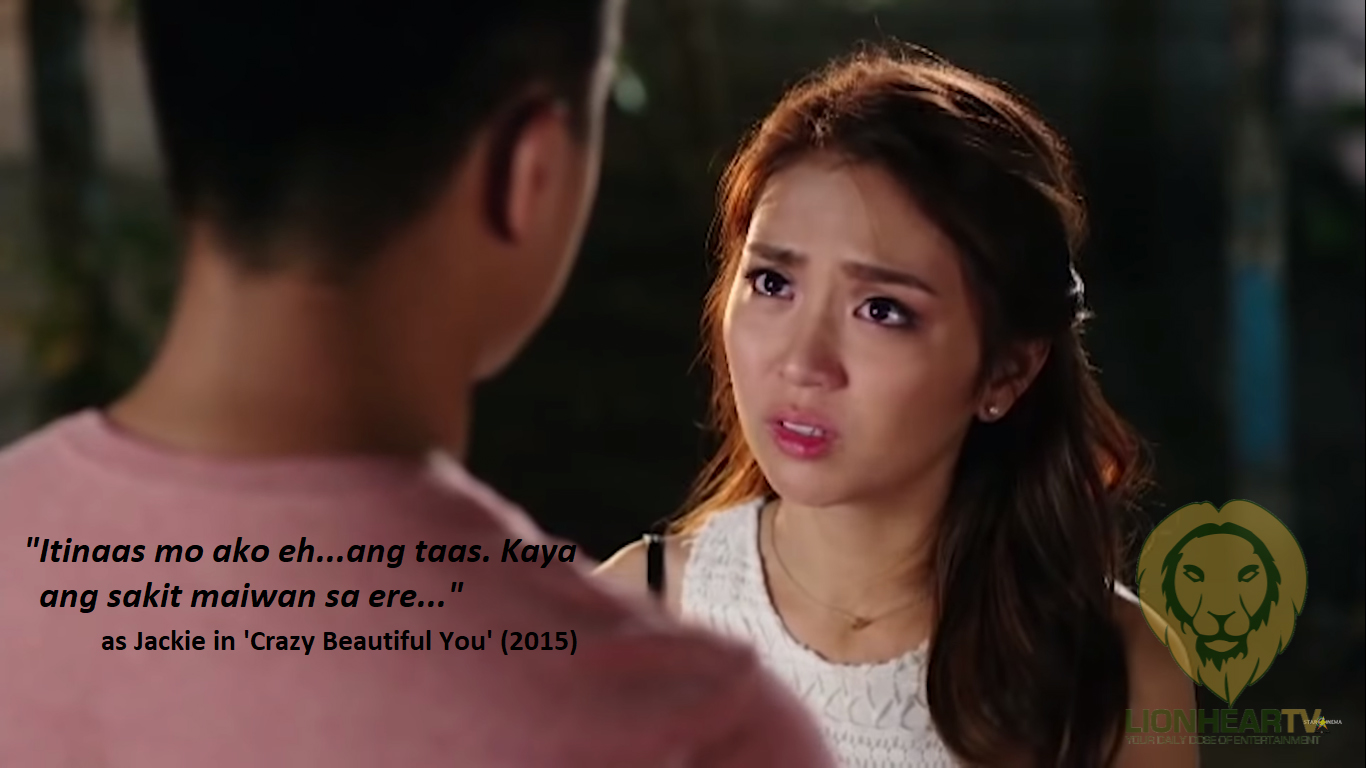 This Php300 million+ grosser made us believe in the power of self-love, and how it makes us more capable of loving someone else.
It was a testament to how much we can endure in the name of love, especially when it involves family.
The film has some moving moments, including that one moment where Jackie questioned her mother's love for her, and when she reminded Kiko (Daniel Padilla) that in love, you can't just give and give, and that you must leave a portion of oneself to your yourself.
But perhaps, one couldn't argue the heart-shattering capacity of that one moment when Jackie confessed her love to Kiko, only to be rejected by the latter, who believed he should give the chance of winning Jackie to his younger brother, instead.
Got to Believe (2013).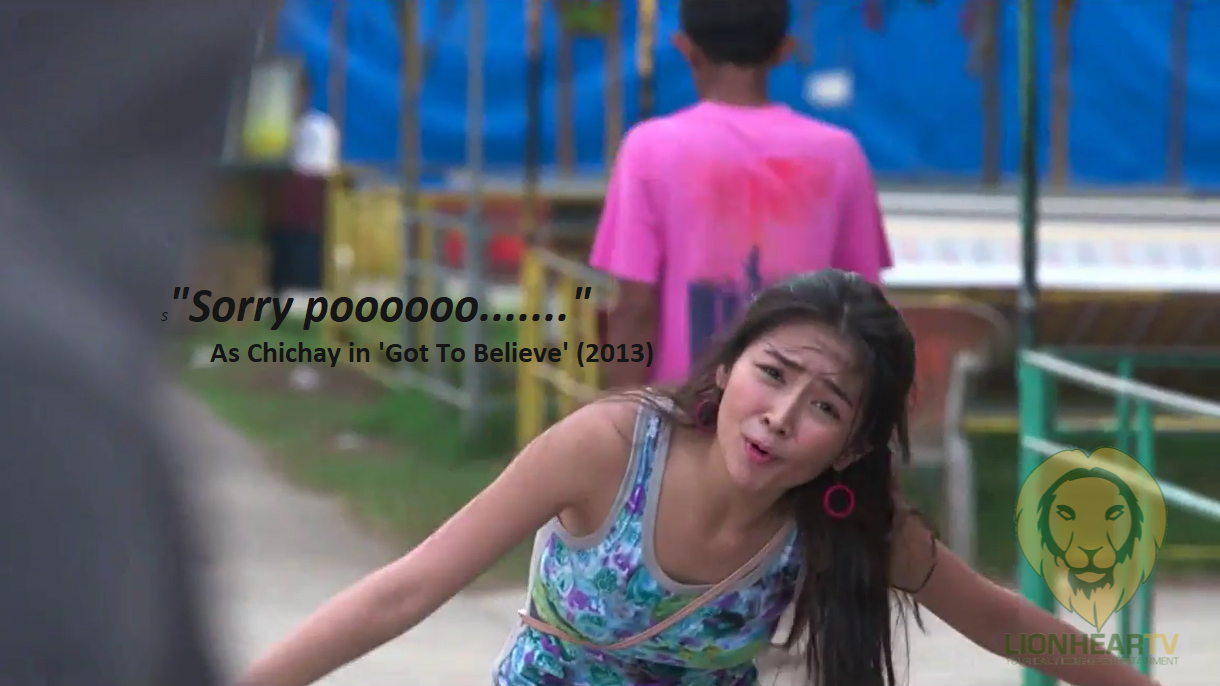 Following KathNiel's breakthrough launching TV series, Princess and I-–ABS-CBN didn't waste time to further capitalize on the loveteam's exploding popularity. 
Even before its official debut on Primetime Bida, Got to Believe was already drawing attention via the trailers released. One scene on the trailer particularly thrilled the viewers and made them fall for Chichay, Bernardo's character. 
Bernardo's sensational "sorry pooo…." is as charming and magical as the entire series which remained the no.1 TV program on its time slot, from debut to finale.
Hello, Love Goodbye (2019).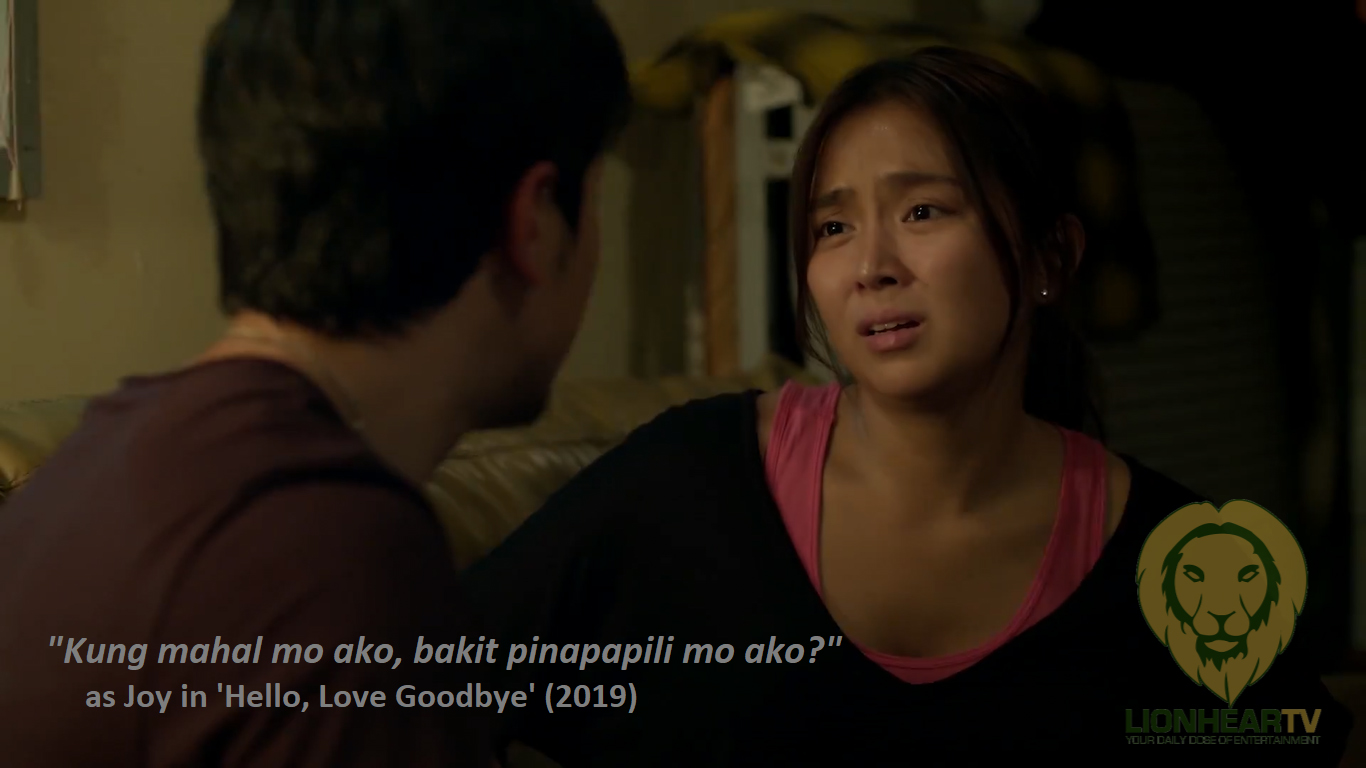 The record-setting box-office haul of this experimental film saw the union of ABS-CBN's and GMA-7's respective biggest young stars—which initially perceived as impossible. 
With Hello, Love Goodbye, Alden Richards and Kathryn Bernardo proved that it is possible to make great successes outside their home network.
For Bernardo, however, who temporarily bade goodbye to her longest onscreen (and now offscreen) partner, Daniel Padilla, the victory was even more monumental, as it proved her mammoth importance as a box-office star.
Magkaribal (2010).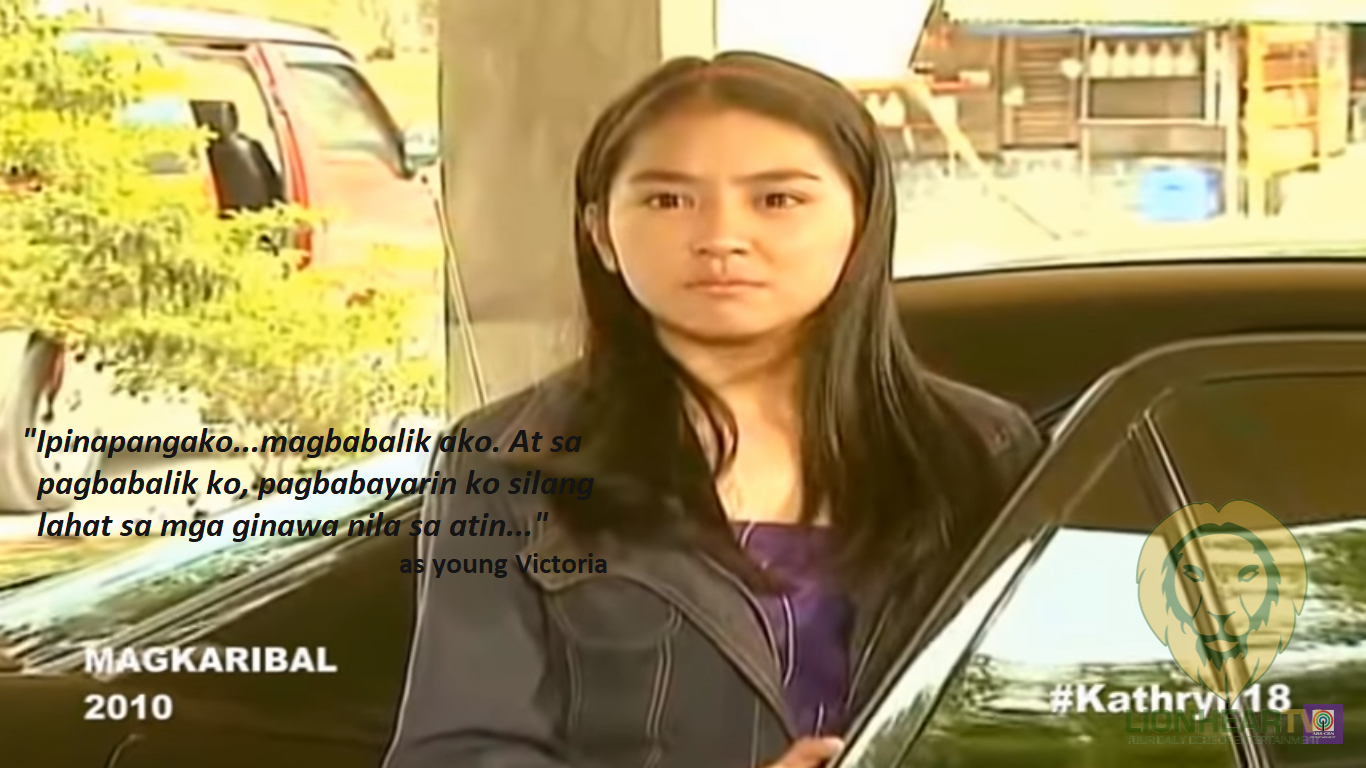 Bernardo admitted that her role as young Victoria (played by Gretchen Barretto) is [among] her most important role-she ever portrayed.
In a scene, she fully bared her acting prowess when she promised to return and have her vengeance from those who made her life miserable.
It was a career-defining moment that labeled her as a promising dramatic actress.
Must Be…Loved (2013).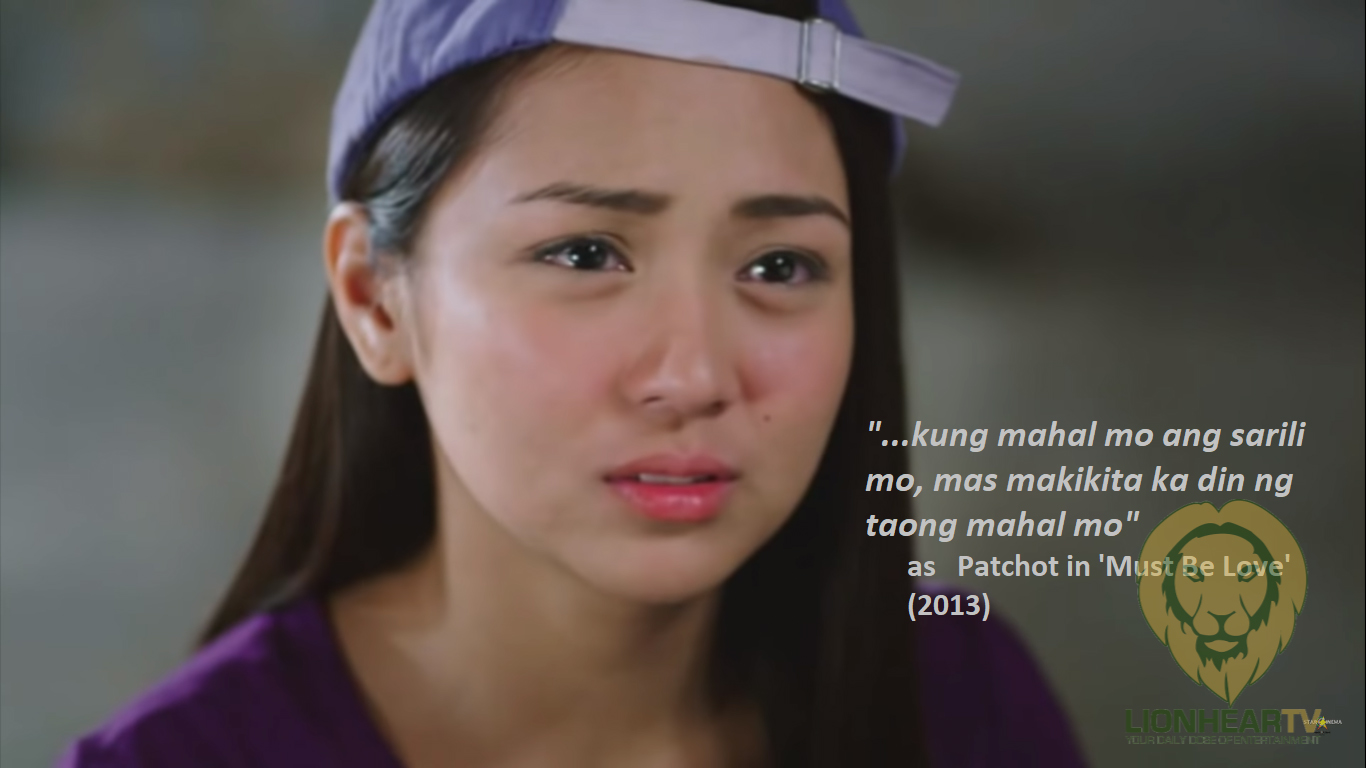 Kathniel's debut starring movie is one for the record books. 
For a newbie loveteam, a Php50 million-grossing, launching film is already a rare feat. Aside from the popcorn and bubblegum romance Daniel and Kathryn shared in the movie, which sent fans into a 'kilig-frenzy', the two also delivered unforgettable lines that made us fall for them. 
One particular scene made us believe in the power of self-love, and how it helps us love and be loved better.
She's Dating the Gangster (2014).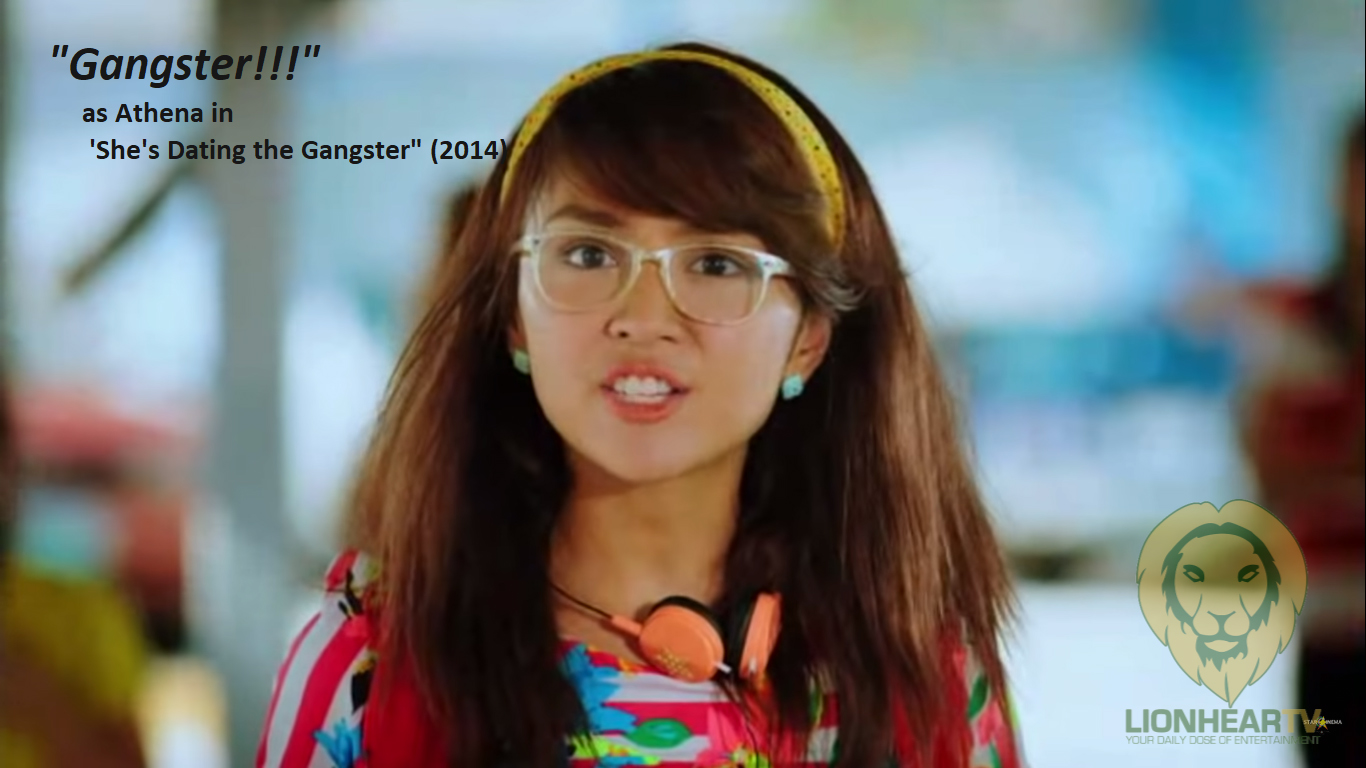 KathNiel's sophomore movie (as leads), She's Dating the Gangster, undoubtedly proved their strength as a tandem in the box-office when it grossed nearly Php 300 million. 
As Athena Dizon, Bernardo had some memorable lines in the film, but the most unforgettable one is arguably the first time she called Kenjie (Daniel Padilla) as "Gangster!!!"
The Hows of Us (2018).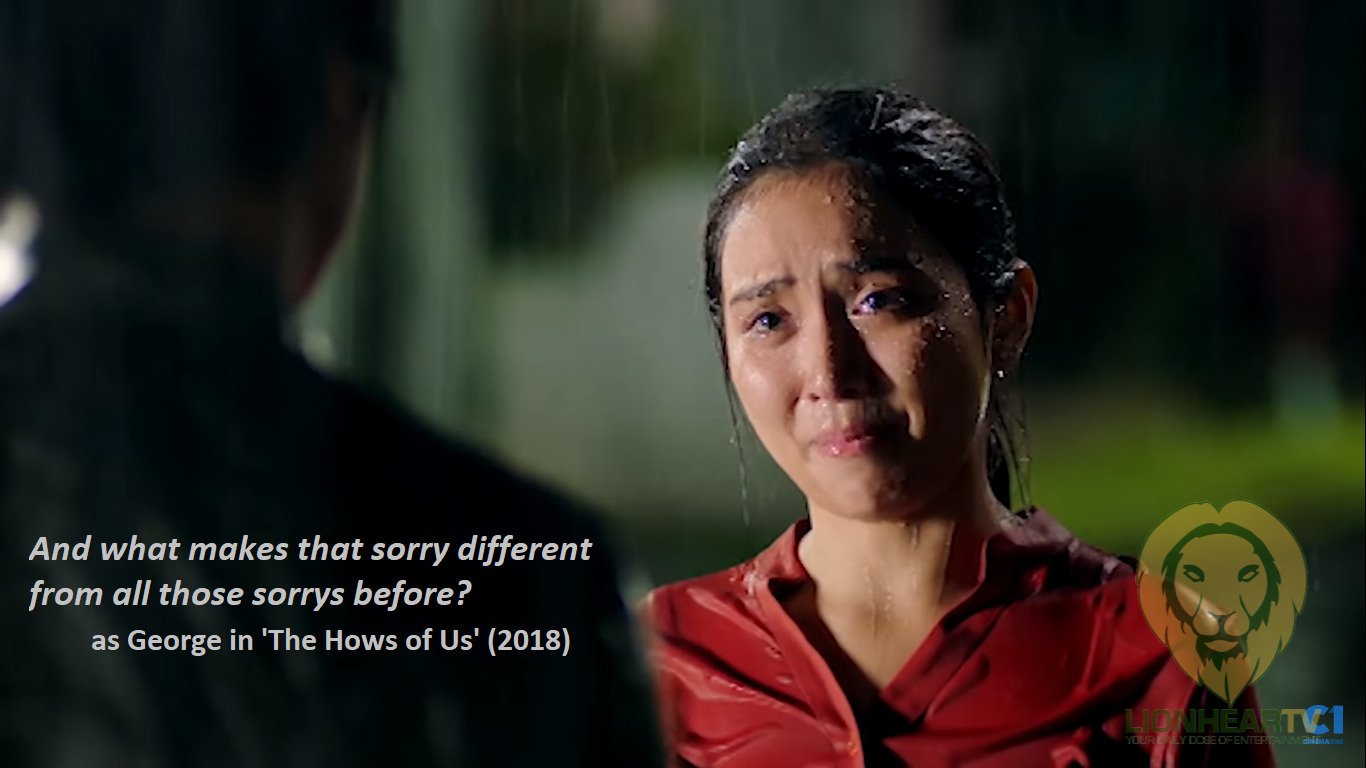 To date, KathNiel's biggest film did not only make historical milestones in the local box-office–it also, and more importantly, exposed 'strong' facets of Bernardo's massive artistry. 
It showcased how the couple ventured into more mature roles–The Hows of Us offered monumental moments–for Bernardo and made George, one of her most important characters.
Among those moments, that one scene where George finally unloaded her emotional baggage at Primo, following their breakup. The sequence was a goldmine of heartbreaking lines, but what ultimately hit the heart is no doubt the "sorry…" line.
Her rich filmography is a reliable list. But as far as our radar and taste are concerned, the mentioned titles are the ones to binge on!
Comments