Following overwhelming demand from fans, rising Norwegian-Filipino singer/songwriter Clinton Kane professes his heart's desire with his passionate new single "I GUESS I'M IN LOVE," released today via Columbia Records.
The self-taught multi-instrumentalist brings heartfelt emotion to the track, detailing the winding journey and range of feelings that come with finally finding true love. Accompanying the track is an intimate official music video that celebrates love in all its many forms.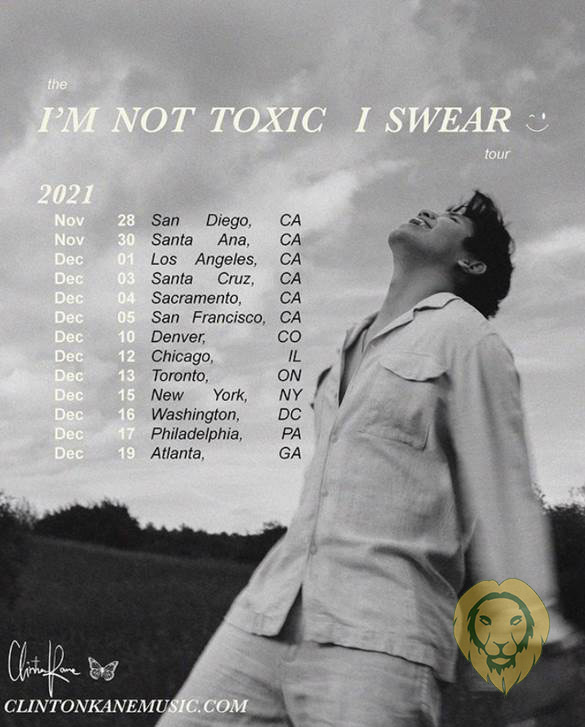 In speaking about the new single, Clinton says: "HEY MY FAMILY. SO FREAKING EXCITED THAT THIS LOVE SONG IS OUT. IT'S BEEN MONTHS OF TEASING AND TOXICITY BUT I CAN FINALLY SAY THAT IM FREE FROM TOXICITY. 'I GUESS I'M IN LOVE' IS OUT EVERYWHERE. I LOVE YOU SO MUCH MY FAMILY. IT'S TIME TO GET MARRIED NOW x"
"I GUESS I'M IN LOVE" has been building fan fever since Clinton began teasing the track on his social media. With the song racking up pre-saves and over 40k fan made TikTok videos using the sound, Clinton has finally shared the love song of 2021 that listeners everywhere have been waiting for. Continuing to connect with each release, "I GUESS I'M IN LOVE" follows his February breakthrough hit "CHICKEN TENDIES," which has accumulated over 90M streams worldwide.
Amidst the buzz surrounding the new single, Clinton revealed that he will embark on his first ever tour "I'm Not Toxic, I Swear" this fall. Kicking off November 28 in San Diego, CA, and wrapping on December 19 in Atlanta, GA, pre-sale tickets for the North American run of dates sold out within a matter of hours. General on-sale will begin today, 8/20 at 10 AM local time. See full routing below and visit https://www.clintonkanemusic.com/ for tickets and more information.