Numerous startups have risen in the Philippines during the pandemic in response to the changing business needs. Work from home setups and the need for digitization have paved the way for the startup economy in the country. The shift towards digital transformation has put startups at forefront of innovation-based programs and partnerships. Moreover, the Philippine startup landscape has earned considerable interest from venture capital groups.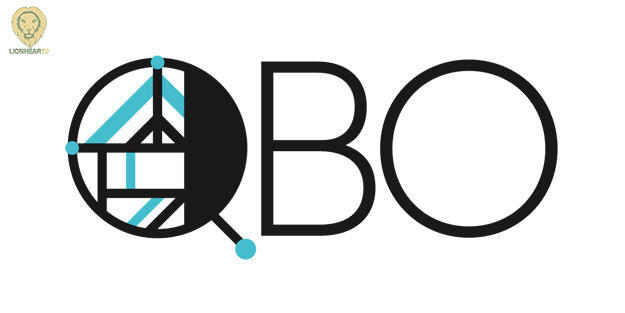 However, starting a business venture comes with many challenges as 90% of startups are poised to fail, and 10% of startups fail within the first year. Although many conglomerates and venture capital firms have provided rounds of funding, it has still been difficult for small to medium enterprises and startup firms to scale their business despite reaching massive growth.
"Filipinos are known for their resiliency, and we have seen this firsthand at QBO," said Katrina Rausa Chan, Executive Director of QBO Innovation Hub, an organization at the helm of the Philippine startup ecosystem. "However, there are still multiple infrastructure barriers that inhibit the full potential of Filipino entrepreneurs, especially when it comes to digitization and scaling up their businesses."
Adopting digitization to break past technical barriers
The pandemic revealed the infrastructure barriers towards adopting digitization in the Philippines. These challenges spurred the need for digital solutions for business to operate and remain agile. Developing one's core competencies can be a foundation for sustained competitiveness to match the business's growth. Startup founders need to focus on developing their people and enhancing their tech capabilities to adapt to the business' needs. Tech startups also tend to go through many changes and forming these capabilities set the breeding ground for innovation.
"Starting a business can be a very tedious process especially if one is unfamiliar with their regulatory landscape," said Chan. "The heavy burden of regulation continues to negatively impact the businesses of SMEs, and this is something that needs to be addressed."
Outdated systems and policies also add another layer that hinders the scaling up of businesses in the Philippines. Regulations have become disruptive for small businesses as many have failed to start or even maintain their business. Entrepreneurs are expected to acquire heavy documentation and secure permits just to begin their venture.
Evidently, the public and private sectors need to work together to develop policies to level the playing field for SMEs and encourage them to adopt digital solutions. Moreover, there is an opportunity to develop programs geared towards educating entrepreneurs on how they can navigate existing policies and digitize their businesses. The digitization of SMEs provides an opportunity for these businesses to turn into unicorns and establish the Philippines as a leader in the startup scene.
Empowering local talent to foster ecosystem growth
Growing beyond the early stages remains to be a key challenge for businesses in the Philippine startup scene. While funding is an important aspect, having skilled Filipino tech talents is necessary to grow the business in the country. In Technode Global's series, Filipino entrepreneurs have experienced difficulty finding and honing their talents as they tend to leave the country and work overseas for higher wages. A startup's early stages often sets the foundation for its success, and this requires top talents who have been through the whole journey of scaling the business. Another layer to current industry demands is the need to inspire and motivate women entrepreneurs, as they make up nearly 90% of micro and small enterprises.
At such a vulnerable stage for entrepreneurs, particularly women, it is important for them to be supported by programs that equip them with the right tools to move forward in the industry. Extending opportunities such as accelerators, incubator programs, and even competitions not only provide entrepreneurs and budding startups with access to new knowledge and tools, but also help to boost their confidence to pursue their business plans.
"Since a lack of resources has been identified as the reason for startup failure or discouragement, these programs should empower leaders and enablers—especially underserved female founders—as they continue to rise in the entrepreneurial landscape," said Chan. "Under QBO's Startup Pinay initiative, we have been able to grant our community of founders' access to exhibition opportunities in the Philippines and abroad. Empowering these female-led business through training, network building, and development initiatives would further increase their visibility and place in the industry."
Expanding networks to connect with key stakeholders
In a report by the World Economic Forum, it was identified that building an effective ecosystem for SMEs could possibly accelerate their adoption of digital technology. The lack of collaborative efforts between numerous stakeholders limit the opportunities available for startups. They cannot use the expertise and resources of organizations to create innovative solutions that address modern needs. If an entrepreneur's struggles are known to the public sector, then regulatory challenges may also be addressed.
For the fast-developing Philippine startup ecosystem, connections are key and the involvement of both the public and private sector are critical. The current landscape provides ample opportunities for public and private organizations to invest in startups, and this can be done through strategic partnerships.
"QBO addresses the innovation challenges of startups and business incubators by creating ecosystem development programs," said Chan. She shared that collaborations with key public and private organizations have helped QBO in developing startup programs: "To foster a space for a well-functioning ecosystem, QBO has involved numerous stakeholders such as the public sector, NGOs, accelerators, and the academia to improve the landscape for these startup founders."
For QBO, it is important to find a connection with stakeholders that share in the same vision of accelerating innovation and entrepreneurship in the Philippines. Entrepreneurs, especially those in the tech space, need access to the resources and expertise that these stakeholders must make better decisions that will directly affect their business.
"Building one's network is necessary in this field because it is crucial to connect with like-minded individuals who share similar values and experiences," said Chan. "The Philippines is a developing startup economy, and local players need opportunities to grow and connect—and this is what we at QBO are working towards."
Comments