The standout bridge scene in Love You to the Stars and Back, which singularly showcased Joshua Garcia's impeccable acting chops, remaining today as his most remarkable single performance to most critics and fans.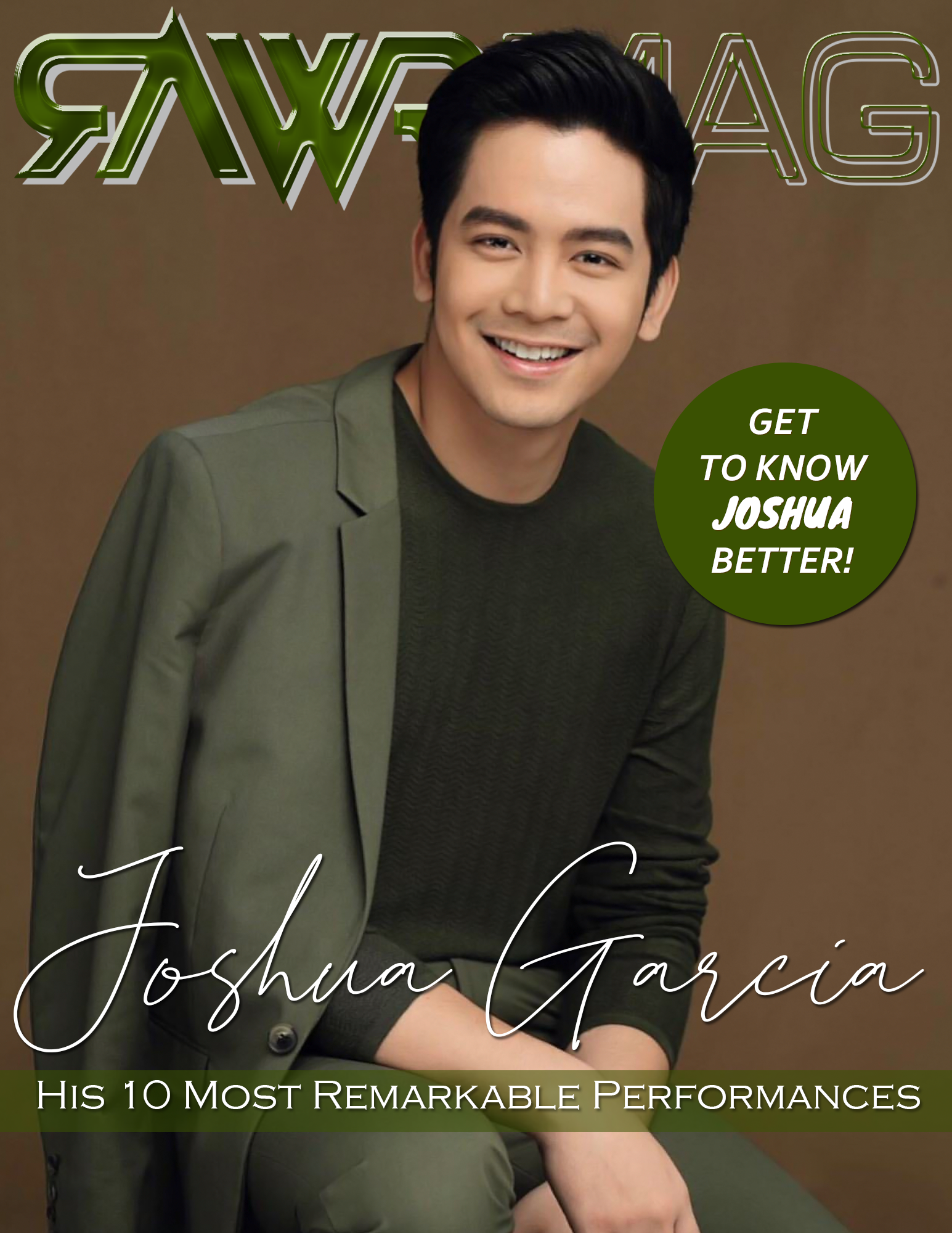 But the 23-year old Kapamilya actor has a number of other equally, if not more, memorable performances that are screaming testaments to his caliber as a dramatic actor.
In his six years in show business, Garcia has accomplished some of the most impressive feats not too many of his contemporaries have pulled off. There was a time when almost all critics and fans are echoing the same observation about Garcia: that he reminds them of John Lloyd Cruz, and while such judgment sort of validated the Pinoy Big Brother alumnus as a true dramatic actor, it reminded him and his fans that there was a humongous space left for the actor to explore and utilize, for him to ultimately become a versatile artist—which he eventually became.
A number of critically-acclaimed performances in both movies and on television—and even in a music video—cements the actor's place among the industry's most promising drama stars. We take note of his most remarkable portrayals which serve as indelible proof of his singular artistry.
As Ernesto/Barbie (MMK episode 'Puno')
Garcia had been in show business for only two years when he first tackled the very challenging role of a teenage gay man on MMK. And to his credit, he did it really well. This episode also marked the second time Garcia worked with a fellow ex-PBB housemate, Loisa Andalio, on television. His compelling and convincing performance as both the straight-acting Ernesto, and his gay and out counterpart, Barbie, was taken as a cue by the management to give him further projects.
As 'Z' (The Greatest Love)
The Sylvia Sanchez lead-star didn't capture its audiences only because of its relatable and poignant themes, but mainly because of the stellar performances pulled off by not only Sanchez, but also by supporting actors. Among those noteworthy performances, were by Garcia, whose very important role on the said ensemble daytime drama, was noted and lauded by critics and his co-stars.
There are many moments in The Greatest Love that showcased Garcia's spotless dramatic skill, but the one where he learned about his Lola's disease and when the whole family had a heated confrontation over dinner, and ultimately found out that Gloria was having Alzheimer's, was arguably the ones that provided indisputable verification of his brilliance as an actor.
As Joseph Buenavidez/Reyes (The Good Son)
In 2017, Garcia headlined the ensemble crime drama, The Good Son, alongside fellow young Kapamilya stars, Jerome Ponce, McCoy de Leon, and Nash Aguas. His exceptional take on Joseph Reyes, whose life turned upside down when his biological father was murdered—and all his father's sons, including him, became a suspect—was highly regarded as one of the year's most singular performances on television. His arguably, most powerful performance throughout the entire series, is when he tried to shoot himself after the emotionally-devastating death of his mother, due to his failure to save her.
As Arnel Amaro   (MMK Episode 'Notebook')
Garcia's sixth MMK episode was among the long-running drama anthology's first offerings, for its return to television, following months of hiatus after the declaration of Luzon-wide lockdown which disabled production units to create further contents. For the said episode, Garcia took on a role of a young aspirant who dreams to turn things around for his impoverished family. His visceral portrayal of Arnel Amaro, undeniably showcased his enormous capacity as a thespian extraordinaire.
As John Michael Espanola (MMK episode 'Bituin')
JoshLia's success in movies proved to be a potent precursor for Garcia and Barretto to star in more television and movie projects. Their MMK episode, which featured the story of two young lovers separated by death, is a perfect reminder of the team-up's brilliance as not just a 'kilig' love team, but also a dramatic one. Both Julia and Joshua are skilled young dramatic actors, and that showed in every project they worked on, together. In 'Bituin', some of the major dramatic highlights offered a front seat view to Garcia's impeccable acting prowess. His breakdown scene is arguably one of his most powerful moments ever in an MMK episode.
As Ian Paquit (MMK episode 'Medalya')
MMK's record-setting episode, Medalya, which featured the inspiring and heartbreaking story of the modern-day hero and soldier, Ian Paquit, offered no less than Garcia's impressive acting skills. His nuanced and carefully-crafted performance again convinced critics of his might as a compelling performer, which sort of validated by the show's record-breaking nationwide ratings reported by ratings provider, Kantar Media.
As Tonying (Barcelona: A Love Untold)
Garcia's sophomore stint in movies scored him a number of nominations in various award-giving bodies, including FAMAS. Such performance may have what prompted ABS-CBN to finally give him his first starring role in movies, via the critically and commercially-acclaimed, Love You to the Stars and Back.
As Tonying in Barcelona: A Love Untold, Garcia succeeded at making a beautiful impression amidst his role's supporting status. His one scene with Aiko Melendez, is widely regarded as one of the most impressive debuts of a newbie star that year.
As Vincent Arcilla in Vince, Kath, and James
Garcia proved to be a force to be reckoned with in movies, when his first starring role in movies, gathered several accolades and made at least a hundred million in the box-office. The success of the movie cemented JoshLia as an emerging powerful love team and gave the two young actors more movie and television projects. Perhaps more remembered for the hefty dosages of 'kilig' it gave to JoshLia fans, 'Vince, Kath, and James' also gave a glimpse of Garcia's brimming potential as an actor, hence the number of nominations he and the film received.
As Caloy Enriquez (Love You to the Stars and Back)
Probably Jadaone's most ingenious masterpiece, to date, Love You to the Stars and Back mesmerized moviegoers not only for its deceptive plot but also for its lead actors' stellar performances. While it helped that Garcia's character, Caloy, had a chronic disease, his thrilling articulate take on the character amplified its heart-rending appeal, and actually made it, one of the highlights of the film.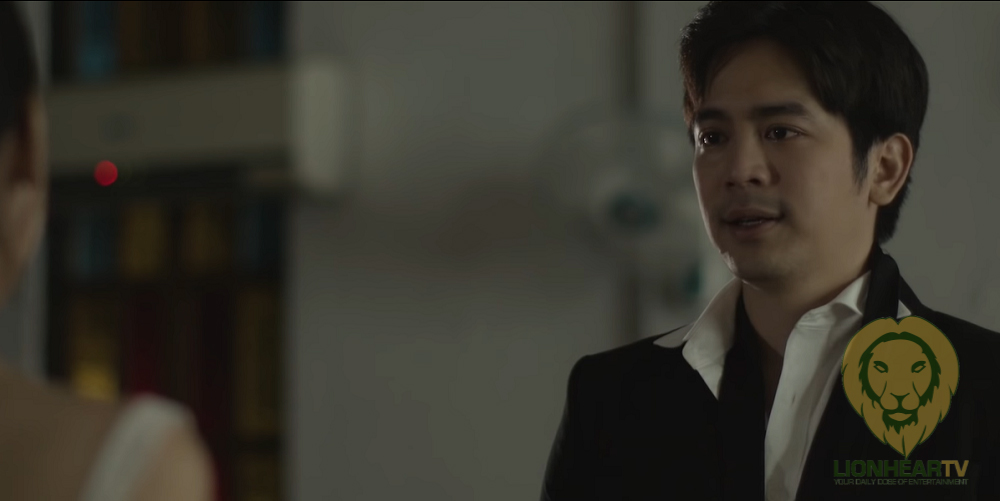 As himself in the music video 'Paubaya'
It needs to be understood that Joshua Garcia and Julia Barretto were not entirely acting in the music video of Moira Dela Torre's 'Paubaya' music video, as the lines they uttered could be the very same thing they wanted to say for each other, following their concluded relationship. Many netizens noted the evident pain Garcia reflected when delivered his lines of acceptance, forgiveness, and letting go, to Barreto whom he was in a relationship with for two years. Regardless of the truth, the music video was a screaming proof of the couple's professionalism, and in Garcia's case, further validation of his imposing capacity as an actor.
Comments