Akira Morishita's tedious path to be a part of one of today's biggest P-Pop acts is proof of his perseverance and determination through the years.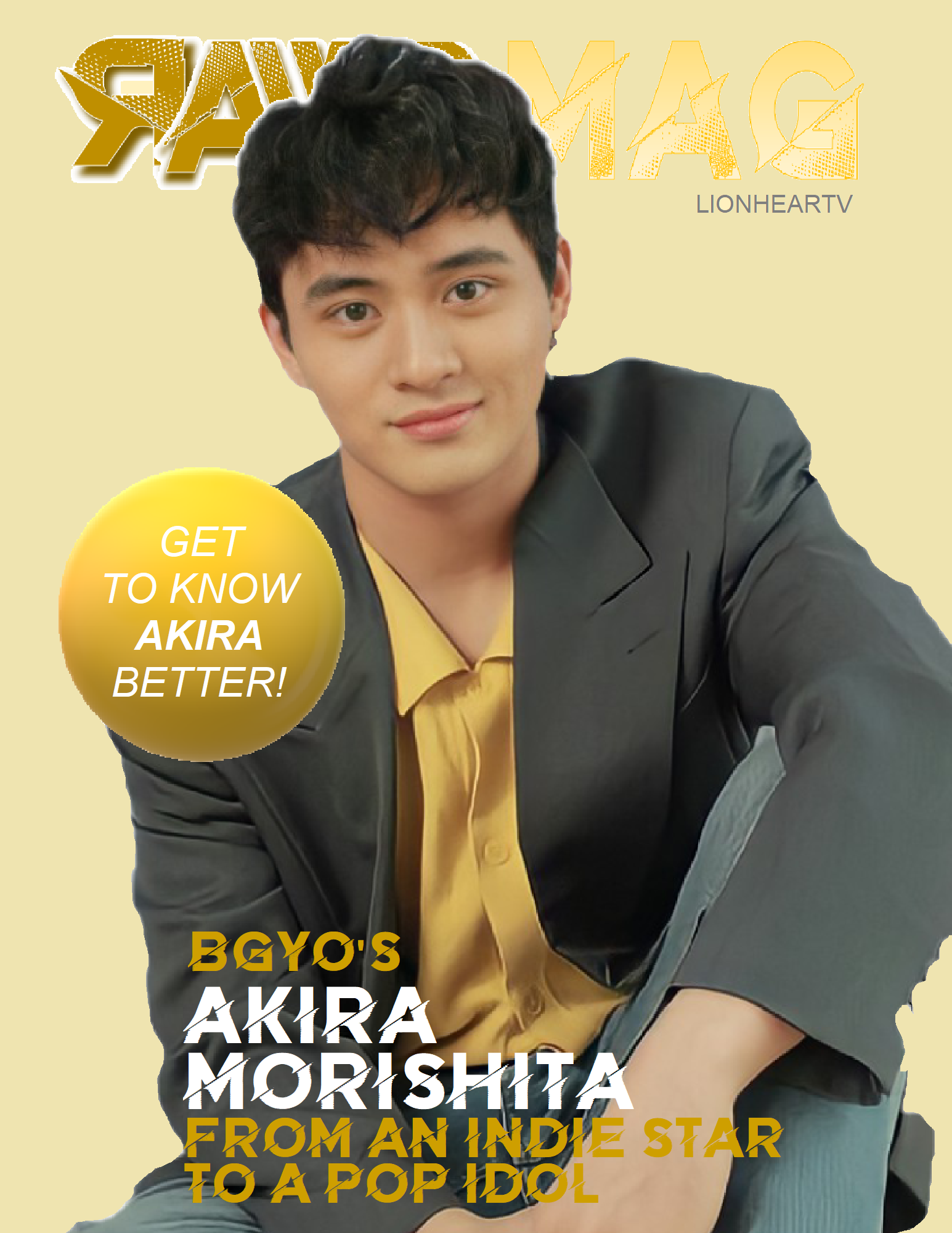 It's not hard to get Morishita's charismatic presence with his talent and his good looks combined. He constantly works hard to become better. He is a skilled charmer with a triumphant story that makes him more than just a pretty face. 
He first tried his luck and acting and patiently waited for that one big break. And while it's a venue he could no doubt excel, it was not the place where he could be his best—at least, not yet.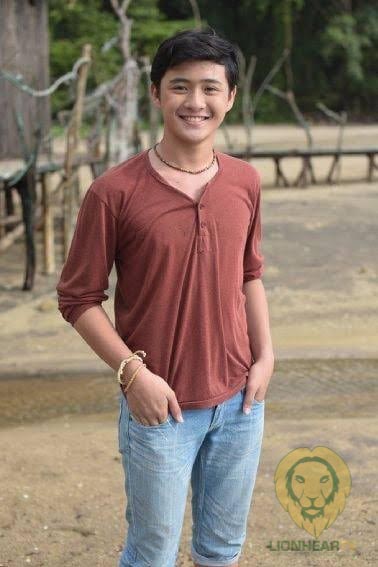 From his humble beginnings as an indie film actor and as a small-role teleserye star, he has gone leaps and bounds in the last seventh months in his quest to getting the spotlight he has long deserved. 
His success coincides with the meteoric ascent of his hotshot P-POP group, BGYO, whose recent topping of Billboards' Next Big Sound and Pandora's Global Prediction charts seem to suggest the group's further breakthroughs at the global music stage.
In spite of idol status, Morishita doesn't seem to forget the other priorities he needs to attend to. He may look very visible on television and other showbiz engagements, but he is actually equally focused on his studies. He is in fact a dean's lister, which only proves that he is more than just a good-looking face. He is a strong believer in backup plans, as he believes that reaching for one's dream always involves good planning. That's the main reason for his pursuit of education, despite finally achieving fame in the music scene.
His showbiz journey began when he played a supporting role in the award-winning indie film, Sundalong Kanin. Guessing whether he would make it big or not in showbiz then felt like an inevitability. He was going to make it, given his tremendous talent, which made him land subsequent roles in the movies and on television.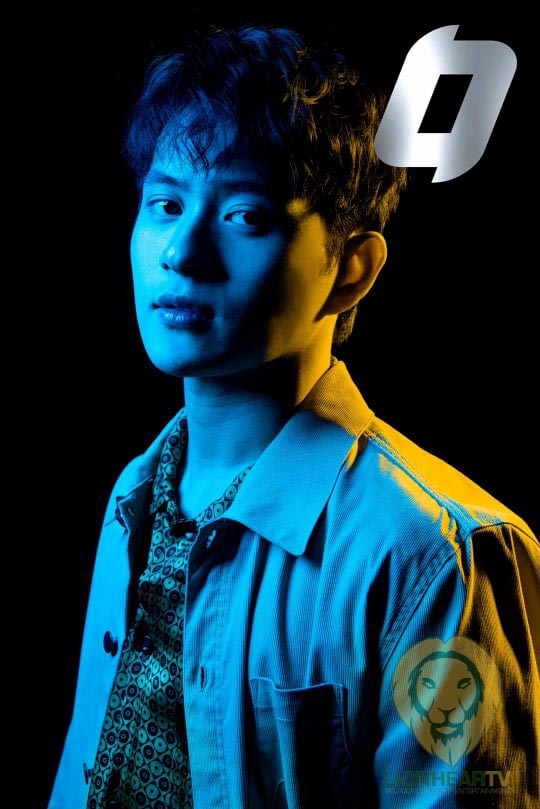 He was included in the afternoon drama All of Me in 2015 and played a part in the Arjo Atayde-led comedy film, 'Tol. With his slow-burn success in acting finally taking shape, one would think he was close to making it—it was just a question of when, anyway. But Star Hunt Academy happened, and as they say "the rest is history".
He is no longer a diamond in the rough, but while he is a gem that already possesses an unmistakable luster, he is also a star who is yet to shine in his brightest. One of his group's most talented vocalists, his charm mainly comes from his silky runs and mind-blowing range. Again, him transforming to his brightest star, is merely a question of when, as his group, BGYO, is poised to become one of the country's flagbearers in its quest to make P-POP emerge as the new phenomenon in the international music scene.
Already made his long-awaited take-off, Morishita remains humble and keeps his feet on the ground. Once wished to be a pilot, Akira is fulfilling his dreams to soar, but he has a different vehicle to navigate. He now pilots his group, alongside his four fellow BGYO members—Nate, JL, Mikki, and Gelo toward reaching bigger milestones in their still-young careers.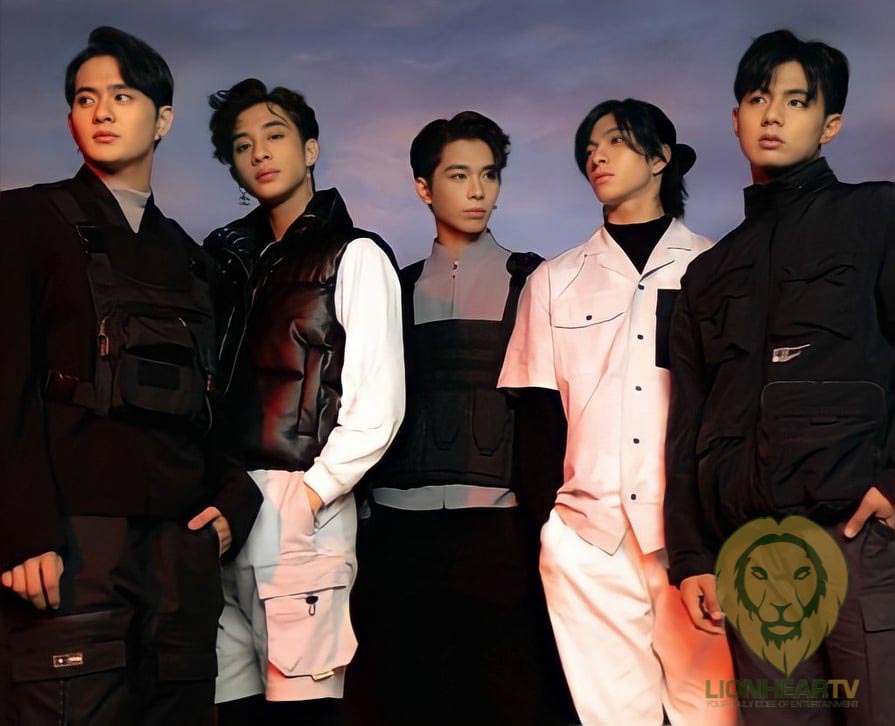 Akira (far left) with his fellow BGYO members, Mikki, Gelo, Nate, and JL (L-R)
The future already looks bright for BGYO, but things are getting [even] bright as its members, including him, seem to understand that to last in this business, one has to evolve. And that is what he has been doing for the past seven years—becoming the better version of himself. Like a storm slowly gathering strength, His group poised to make its strongest landfall on the face of P-POP, and he, for his part, will belt his heart out like the whistling winds of a full-blown storm.
Comments